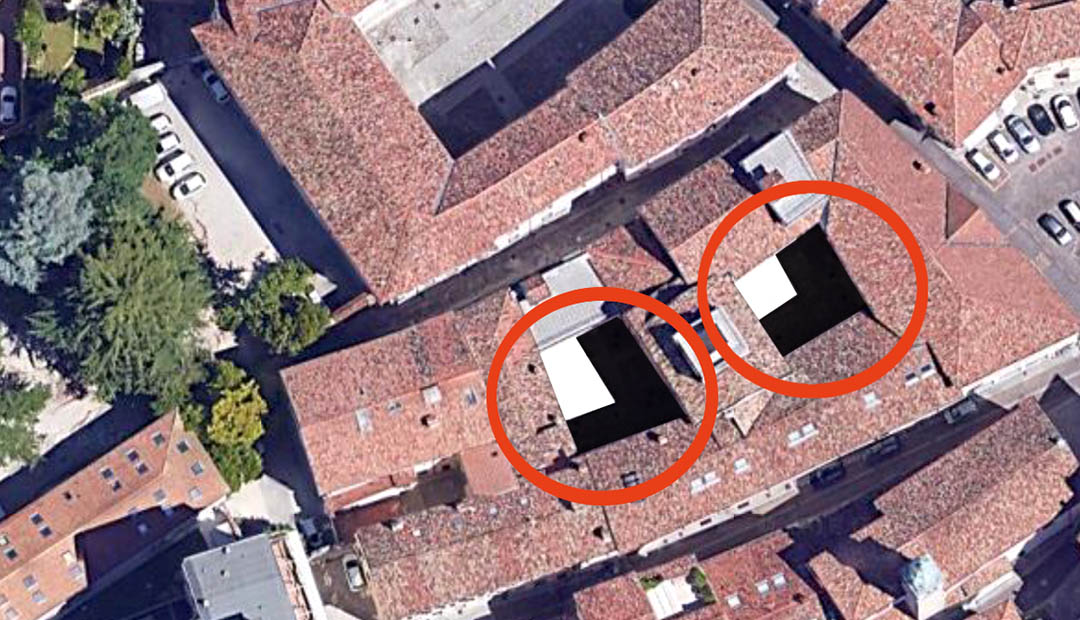 DOVE
Cortili di Palazzo Caiselli
Vicolo Florio 2
ORARI DI APERTURA
16 – 24 giugno
da giovedì a domenica ore 15 – 19
INAUGURAZIONE
Sabato 16 giugno ore 16.15
PER PLATOU
Topology of two spaces Intervento sonoro site-specific (2018)
Topology of two spaces è un intervento sonoro che indaga e sfrutta le caratteristiche acustiche di due spazi architettonici gemelli di Palazzo Caiselli. Un delicato suono di scaccia spiriti fatto risuonare contemporaneamente nei due cortili tramite un sistema di diffusione che include un altoparlante comune e uno iper-direzionale ad ultrasuoni montato su un supporto mobile che effettua una panoramica continua all'interno dello spazio. Un altoparlante iper-direzionale proietta il suono come fosse un fascio luminoso strettissimo, paragonabile a un raggio laser. Il suono emesso dall'altoparlante è statico, ma il suo movimento potrà essere percepito all'ascolto come un effetto doppler/moirée grazie alle diverse riflessioni delle pareti dell'edificio. I due sistemi di amplificazione sono identici in entrambi i cortili ma la loro "colorazione" viene resa radicalmente diversa dalla posizione speculare dei due spazi.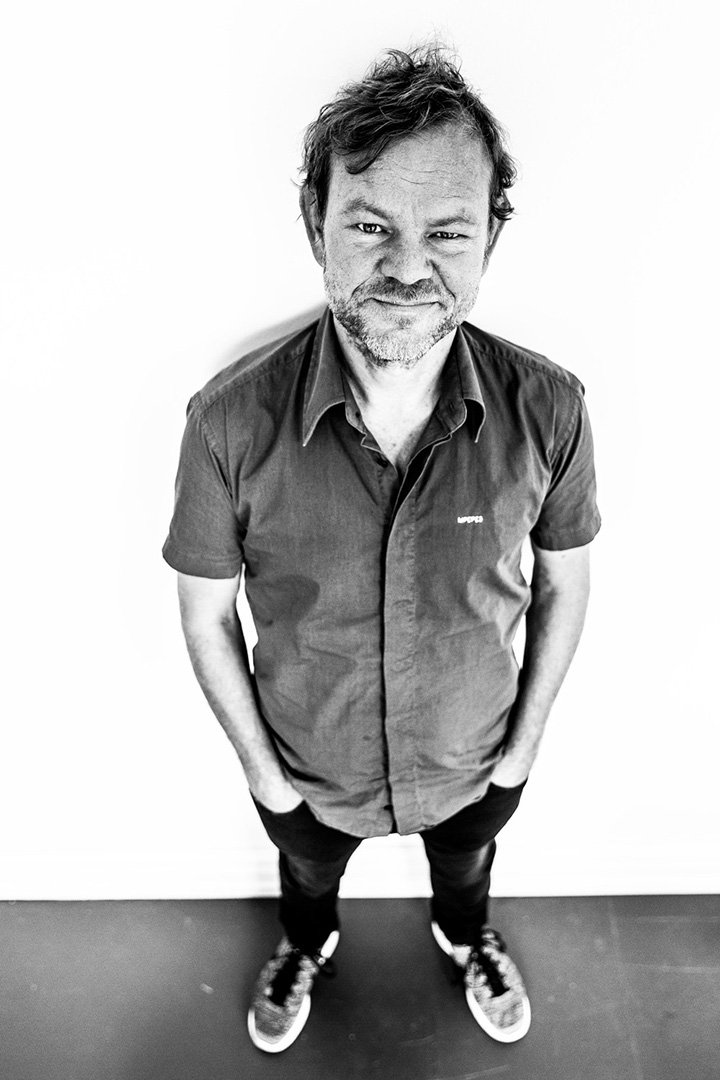 foto di Camilla Jensen
Per Platou è artista, curatore e musicista e divide la sua vita tra Oslo e il deserto del Joshua Tree in California. Pioniere dell'uso delle tecnologie di internet, ha lavorato con diversi media realizzando installazioni sonore, performances, musiche per la radio, il cinema e il teatro.
È stato per 10 anni direttore del Production Network for Electronic Art, la più importante organizzazione per il supporto e il coordinamento delle strutture di produzione artistica norvegese. Attualmente dirige il Norwegian Video Art Archive, un progetto pilota per la conservazione e la catalogazione della produzione di videoarte norvegese che incorpora tecnologie open source d'avanguardia.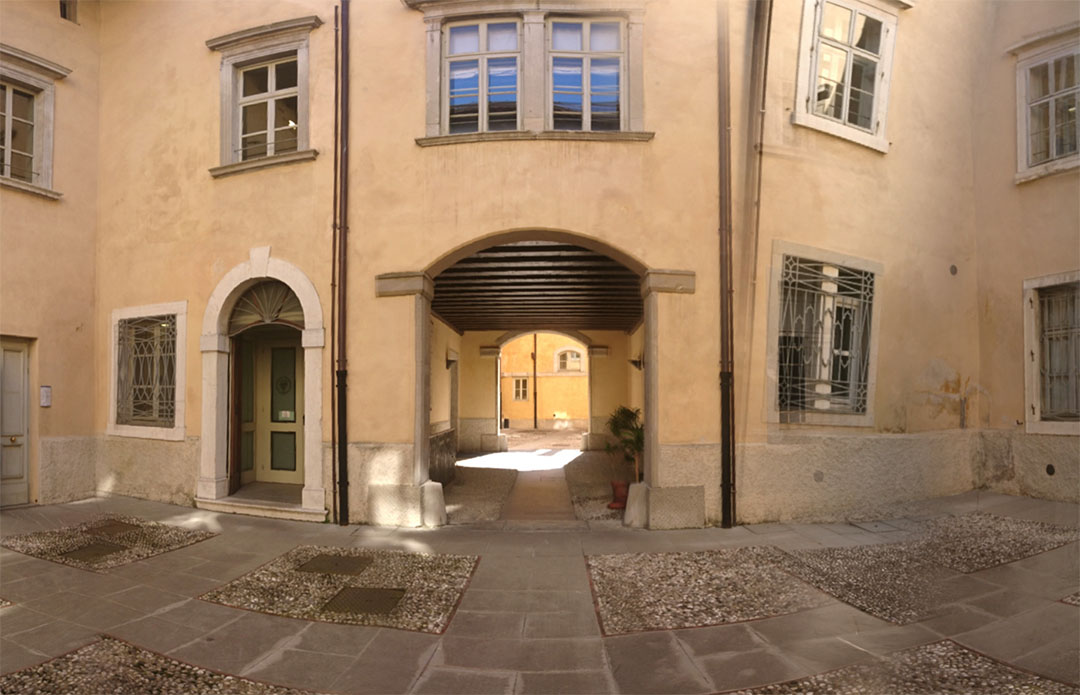 WHERE
Courtyards of Palazzo Caiselli
Vicolo Florio 2
OPEN
June 16th – 24th
From Thursday to Sunday 3 – 7pm
INAUGURATION
Saturday June 16th at 4.15pm
PER PLATOU
Topology of two spaces site specific sound intervention (2018)
Topology of two spaces is a sonic investigation of the architecture of two adjacent inner city yards in the University area of central Udine.
Two pulsating synthetic sounds are being played back in each yard, on different speaker sets. Each speaker set consists of one static loudspeaker and one ultrasonic (hyper-directional) speaker, mounted on a panning CCTV motor. The sounds emitted from the ultrasonic speakers will move around the yard in 3 dimensions and create a continously moving spacial modulation with the static sound – a sonic description of the physical space experienced as an aural moirée/doppler effect.
The speaker setup will be opposite in each yard, so the tonality will be radically different ("mirrored") even though the audio elements are identical.
Per Platou (b.1964) is an artist and curator based in Oslo/Norway and Joshua Tree/California. He has worked with a variety of media including sound art, installations, music, live art, radio, film and theatre. As a curator he has been organizing a number of exhibitions, symposiums and screenings. Per is currently directing the Norwegian Video Art Archive, a national pilot project incorporating a radical/open approach. Since 2011 he has been ambassador to Stazione di Topolò.
[ perplatou.net ]