- scroll down for english version -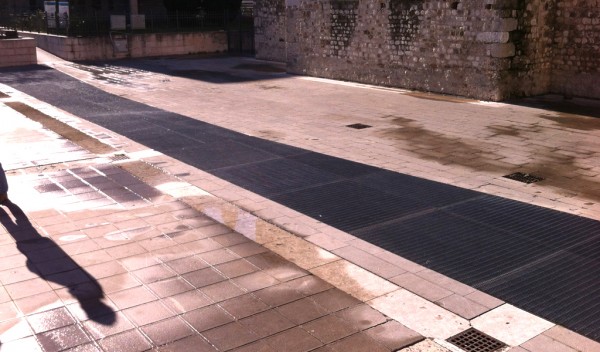 LUOGO E ORARI
Piazza Venerio
grate del parcheggio
4 – 12 giugno
aperto sempre
Inaugurazione
sabato 4 giugno ore 16.30
Paulo Raposo
Rovine
Installazione sonora a 6 canali
Piazza Venerio, anticamente detta piazza della ghiacciaia e poi "plazze dai lens" ovvero piazza delle legna che ivi venivano smerciate è anche nota con il nome di piazza della rovina da quando nel 1549 il governo di Venezia fece radere al suolo il palazzo dei potenti Savorgnan che qui aveva sede lasciandone i ruderi come monito alla popolazione.
Questi accadimenti furono una delle conseguenze della lunga serie di atrocità commesse durante una grande rivolta contadina passata alla storia con il nome di Crudele Giovedì Grasso (Crudel Joibe Grasse in friulano, Crudel zobia grassa nel linguaggio del tempo).
La composizione sonora di Paulo Raposo, costruita appositamente per questa piazza, utilizza 6 altoparlanti disposti lungo un vano sotterraneo lungo 24 metri ed è costruita con suoni di legna che brucia mescolati a suoni di campane rimaneggiati e trasformati al computer.
Subliminalmente, o come inevitabile omaggio ed evocazione degli interventi site-specific di Max Neuhaus, questi suoni sono prodotti a basso volume dal sottosuolo. Diventano più udibili e intensi se ci si distende sulla grata da cui fuoriescono.
Si ringrazia Ana Elias e il suo camion-carillon per i suoni di campane.
Paulo Raposo è un artista sonoro e multimediale, esploratore delle interazioni suono/immagine e suono/architettura. I suoi lavori sono stati selezionati ed eseguiti in Francia, Germania, Paesi Bassi, Spagna, Portogallo e Stati Uniti.
Fin dai primi anni novanta guida il progetto di musica elettronica Vitriol, un lavoro che si basa sulla decontestualizzazione di oggetti sonori siano essi strumenti musicali, materiali o spazi architettonici, per creare paesaggi organici astratti grazie all'utilizzo del computer e di software auto costruiti.
Raposo ha suonato dal vivo e collaborato con numerosi artisti, tra i quali Janek Schaefer, Jason Kahn, Kaffe Mathews, Marc Behrens, John Grzinich, Zbigniew Karkowski, Matt Rogalski, Carlos Santos, Carlos Zingaro, Christopher Murphy, Koji Asano, Sara Kolster, e molti altri.
Vive e lavora a Lisbona.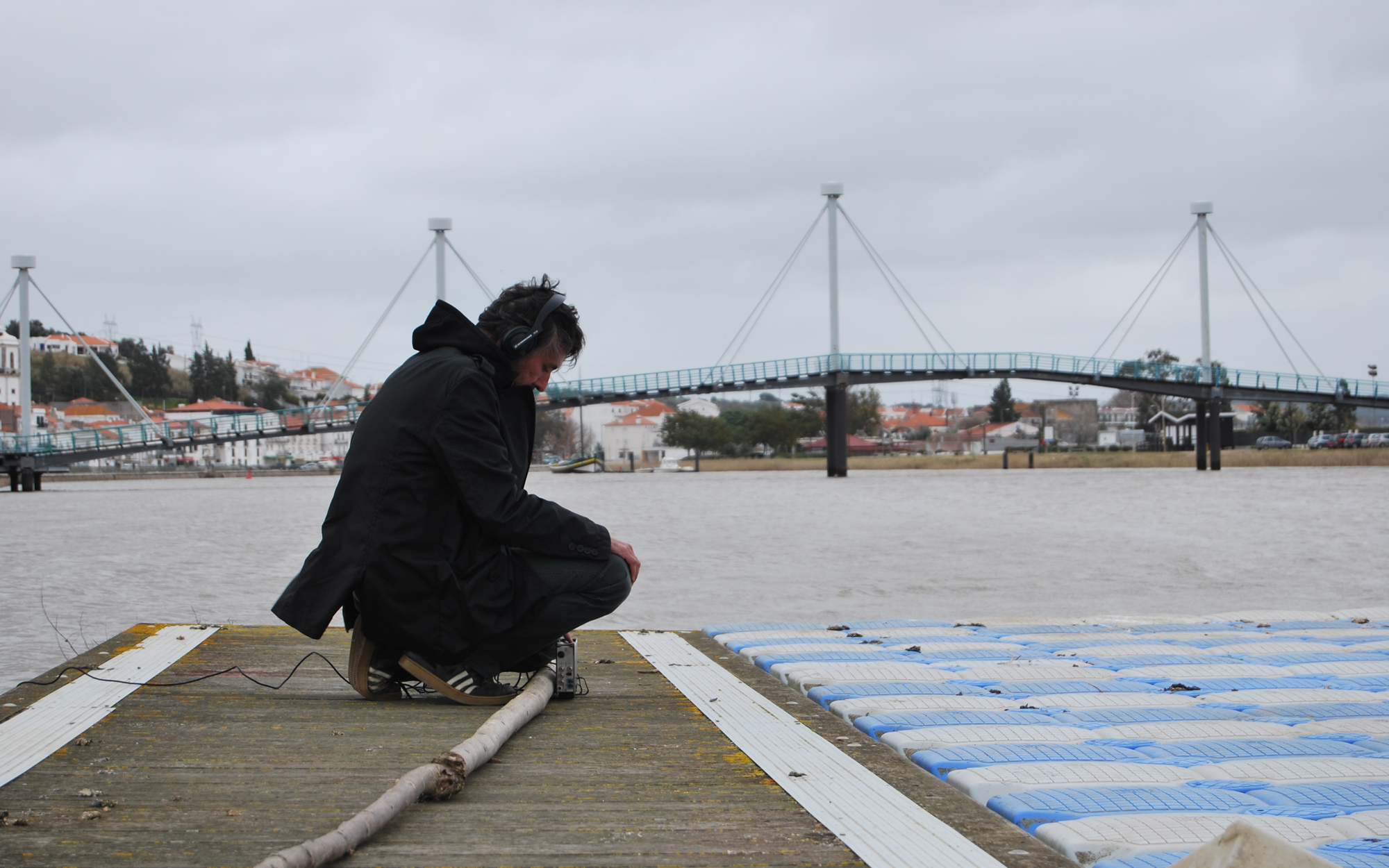 Paulo Raposo
Paulo Raposo
Rovine
6-channel sound installation
Piazza Venerio
From Monday to Thursday h 3 – 9pm
Friday and Saturday h 3 – 10pm
Inauguration: Saturday, June 4th at 5.30pm
This work is a sound intervention, created specifically for the space of Piazza del Venerio, using six underground speakers which emanate a sound diffusion through the 24m long grates in front of the San Francesco church.
The square where the church is located was once called the "Square of Ice" and then "Plazze by the Lens", or the "Square of the Firewood" according to its successive social functions over time. Now, it is also known popularly as "Square of the Ruins", as it was formerly the palace grounds of the noble and powerful Savorgnan family, and was razed to the ground in 1549 after a dispute involving politics, murder and passionate affairs.
The audio consists of two sounds: wood-burning, and transformed bell based sinusoidal frequencies, originally played by Ana Elias on a portable carillon in a semi-truck.
Subliminally, or in an unavoidable homage and invocation of the site-specific approach of Max Neuhaus, these sounds are meant to be played very softly through the underground speakers, so that they only become really audible or intensified as experience when one is laying on top of the grates.
Paulo Raposo is a sound and media artist interested in exploring intersections between sound and image and sound and architecture. Raposo studied philosophy and cinema and has exhibited and performed his work in France, Germany, Netherlands, Spain, Portugal and United States. In the early nineties he founded the electronic music project Vitriol which remains active. Vitriol ongoing work puts an emphasis in the displacement of various sound sources as objects, acoustic instruments or architectural spaces, using computer and custom-built software to create abstract organic landscapes.
Raposo performed and colaborated with numerous artists, including Janek Schaefer, Jason Kahn, Kaffe Mathews, Marc Behrens, Jgrzinich, Zbigniew Karkowski, Matt Rogalski, Carlos Santos, Carlos Zíngaro, Christopher Murphy, Koji Asano, Sara Kolster, among others.